Here's the thing. I write fantasy books for a living featuring warriors and wizards. In every single book there are many characters waving weapons around. Swords, axes, bows, daggers, the occasional mace, spears and all manner of weapons designed to main, mutilate and murder. But I've never done a day's work as a blacksmith in a forge in my life…..until now!
The moment I entered the forge the smiths all asked us level 1 noobs, what we did for a living. I then spent the rest of the day apologising for everything wrong in my books about blacksmiths, making weapons and forges. I do research but some things are always going to be wrong. The owner of the forge, John, promised to seek out my first book and read it. So I had to apologise to him some more.
I wouldn't say I got everything wrong, but just like any other craft or skill, unless you do the thing, you won't know what it's really like. Just talk to Mike Shevdon about archery in films and TV and he'll put you straight! I've done 2 years with a recurve bow so I've already unlocked my archery achievement. Now I know slightly more about being a blacksmith than before but there's still an awful lot to learn before I could comfortably say I know 1) how a forge works and more specific to me 2) how to make weapons.
One of my birthday presents this year from back in March was an experience day in a forge making something. I thought it would be great fun to make my own sword. In one day.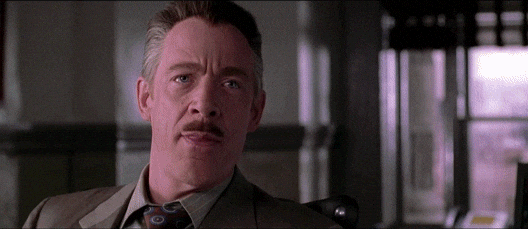 A Sword in a Day
Every professional blacksmith is now laughing at me a lot. Making a sword takes time. A lot more time than one day, which I didn't have. The people on Forged in Fire make it look easy because they're professionals and they have something I lacked – editing. It also takes skill and precision, neither of which I naturally possess when it comes to working metal. Nevertheless, I had one day in the forge and at the end I was determined to come away with something. It's a sword to be sure, but we cheated. A lot. Ultimately the goal was to have fun, learn about being in a forge and have a great experience which I did.
Here's the other thing about being a blacksmith. It's hard work. It didn't help that by chance I happened to be in the forge on one of the hottest days of the year so far, but hey, I didn't know what the weather was going to be like in early July in the UK. It could have been raining or cloudy.  There might have been snow on the ground. By chance it was hot in the morning and then over 30 degrees in the afternoon and it was even warmer in the forge.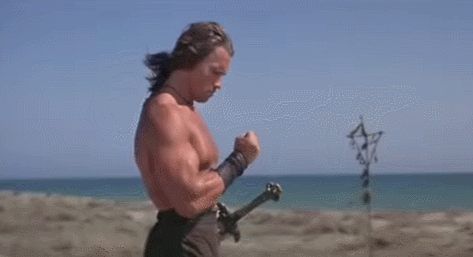 The Riddle of Steel
So I started with a big chunk of steel. No, I didn't fold my own metal. Then I used a grinder to shape the tip of the sword and after that came the toughest part. After heating up a section of the metal one piece at a time I then firmly began to hammer the edge flat on an anvil. Now, at the start of this process, I had a piece of metal long enough for a 5-6 foot longsword. After 3 hours of working the metal I hadn't really progressed very far. Partly because it was hard work and very hot, but mostly because I was a total beginner and it's really not that easy. So we chopped off a chunk of the steel and made it a slightly shorter sword.
Here's the other thing I didn't realise. When you start beating the metal one way it tends to bend, so I then had to flip the steel over and beat the other side to try and create a straight weapon. Then flip it back to do side 3 and flip it again to do side 4 of the same section before the metal grew too cold. If you didn't manage it in the given time then the metal had to go back into the fire to heat up. Repeat and rinse. Over and over. For hours. So, my blade is kind of straight. Just don't look down the length of it!
So, short of time, I skipped a bit and then jumped to using an axle grinder to sharpen the sides of the steel and give it an edge. This got me up to about 3-4 foot. There was the option of making the crossguard, but with the time remaining and my skill level, it would have been basic. So I opted for something that looked a bit cooler and was pre-made! Normally you'd continue shaping the rest of the steel, cut the tang, work on the grip and pommel but we fudged a few parts with welding and the like. The end result looks like a sword and it is actually fairly sharp (in places) but it's not a weapon I'd use in a real sword fight as it might break.
I haven't named the sword yet but feel I should at some point. Overall the day was enormous fun, I learned a great deal, have an even healthier respect for blacksmiths and weaponsmiths than I did before and I came home with my own sword. All in all a pretty good day which is why I look so smug.